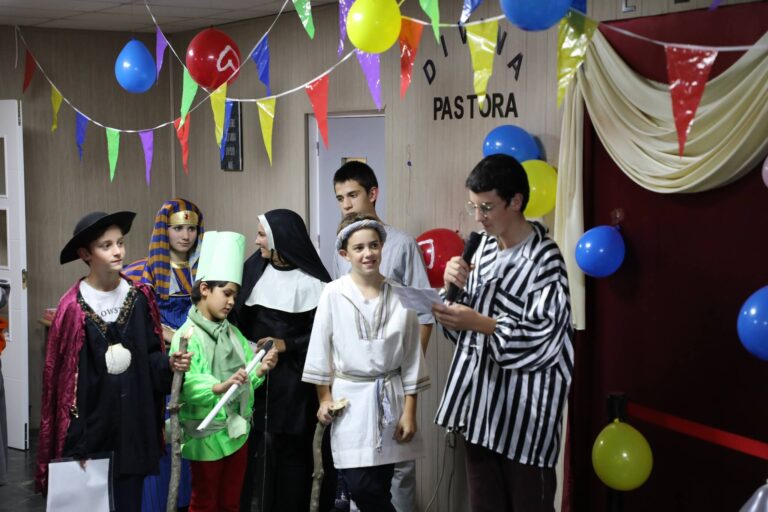 Members

of the Third Order
The lay people of the Third Order of the Institute of the Incarnate Word form a single family with us, united by the same faith, the same aims, the same mission, the same charism, the same character and the same spirit.
There are three different levels of commitment:
First level: Those lay faithful who are freely bound by private vows or by some other sacred bond.
Second level: Constituted by different Lay Movements, each of these with its own organization, so that the laity who want to can associate for the apostolate and mission.
Third level: Constituted in a very broad way, by all those lay Christian faithful or priests from all over the world who, being friends, sympathizers, benefactors, relatives, etc., want to share with us the spirit of our religious family, thus forming part of the Brotherhood. of the Incarnate Word.
What are the

duties

of the members?
We can summarize the duties and rights that the Code of Canon Law imposes on the laity in four aspects:
Prayers

of
the third order
Holy Mass:
As worshipers in spirit and in truth of the Incarnate Word, the main prayer is the Holy Mass, by which
they join the whole praying Church. They should noy only seek to hear it on Sundays but also as often as
possible.
The Passion:
Devotion to the Way of the Cross and having an intimate love of the mystery of the Passion and of the Cross
Marian Prayers:
As imitators of the Blessed Virgin Mary they should have an unlimited trust in this good Mother of Heaven, trying to make a pilgrimage to her sanctuaries, celebrating Saturdays in her honor, illuminating and adorning her images, spreading her devotion, having a particular veneration to Marian prayers, especially to the prayer of the Angelus and, in particular, the Marian prayer par excellence, the Holy Rosary, which they should try to pray daily.